National Day for Truth and Reconciliation
Announcement, Board of Trustees, Indigenous Learning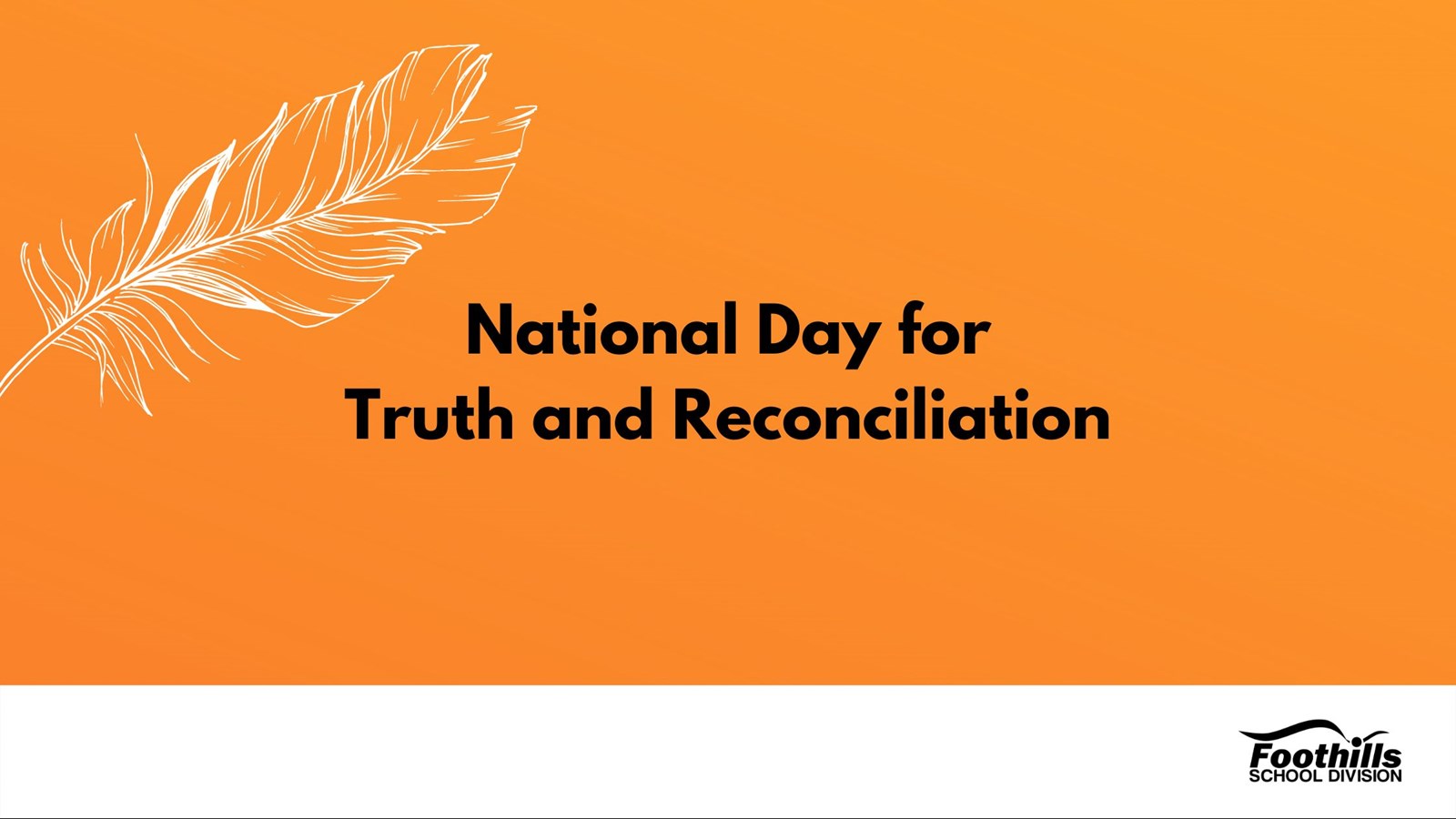 On September 8, 2021, the Foothills School Division Board of Trustees passed a motion to recognize the National Day for Truth and Reconciliation. The 2021-2022 school calendar has been updated to include this new federal statutory holiday.
As part of this formal recognition, September 30, 2021 will be a non-attendance day for all Foothills School Division students and staff. We understand that a calendar change, particularly one with short notice, may result in challenges for families. As a public education institution, Foothills School Division recognizes the importance of officially honouring this day in support of Indigenous residential school survivors, their families, and communities.
The Government of Canada has proclaimed September 30th as the National Day for Truth and Reconciliation. This is in response to Call to Action #80, which calls on the federal government, in collaboration with Indigenous peoples, to establish a statutory holiday to honour and ensure that public commemoration of the history and legacy of residential schools remains a vital component of the reconciliation process.
During the week of September 27, FSD schools will participate in Truth and Reconciliation Week and participate in Orange Shirt Day to recognize the lasting effects of Canada's residential school system.
We encourage the FSD community to intentionally create space on September 30 to learn more about the history and legacy of residential schools by engaging in community cultural events and/or visiting the Cultural Appreciation section in FSD's new Truth & Reconciliation for Learner Success Toolkit.
We all have a part to play in the Calls to Action. Foothills School Division remains committed to continued and necessary reconciliation through education.


Larry Albrecht, Board Chair
Chris Fuzessy, Superintendent of Schools