Early Learning (Kindergarten & JK)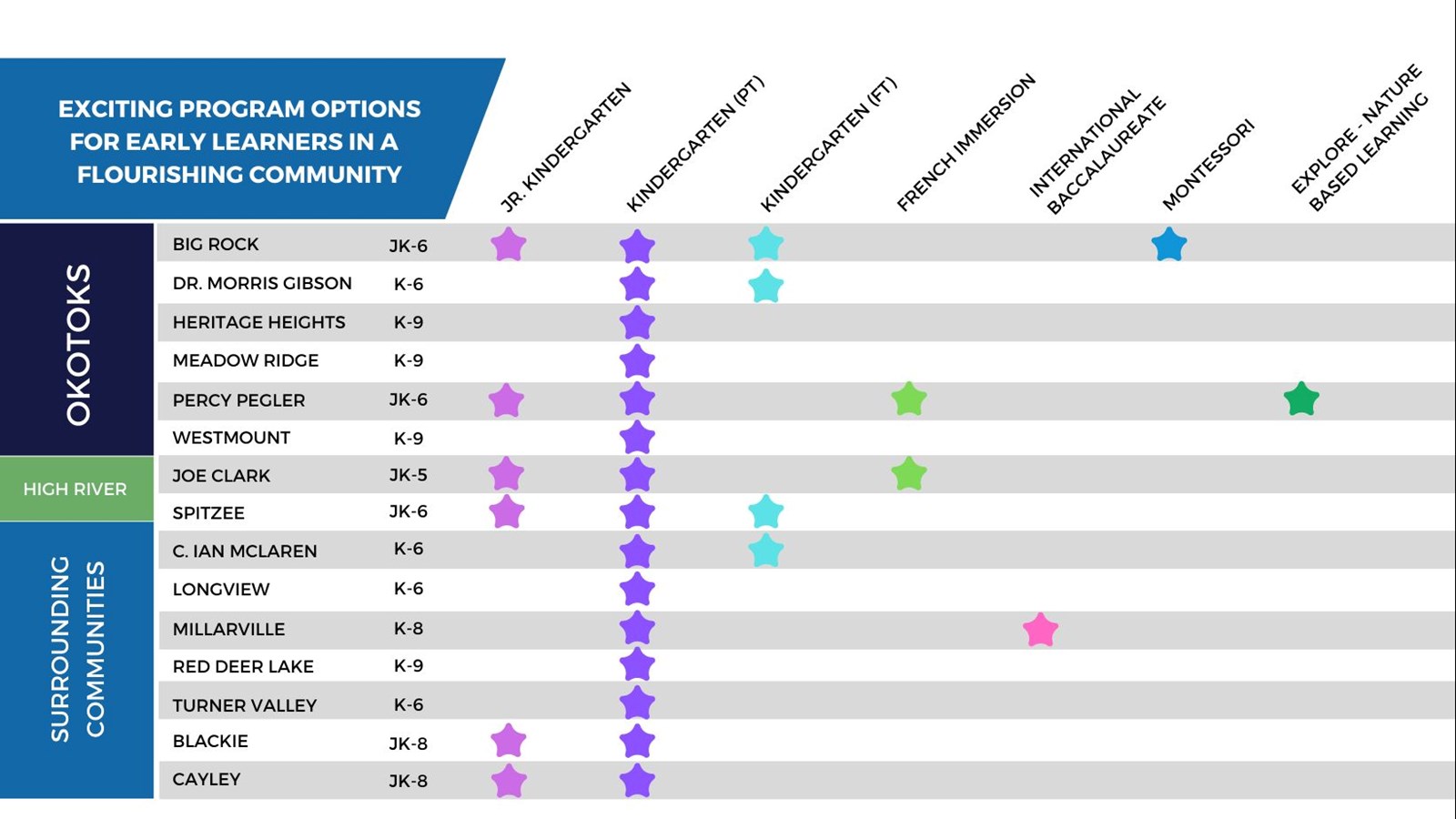 Junior Kindergarten registration for the current school year is ongoing. Registration for the 2021-2022 School Year opens on mid January, 2021. Please visit one of our Junior Kindergarten Schools to register.
Learn More
Foothills School Division's kindergarten program is guided by Alberta Education's Kindergarten program philosophy.
Learn More