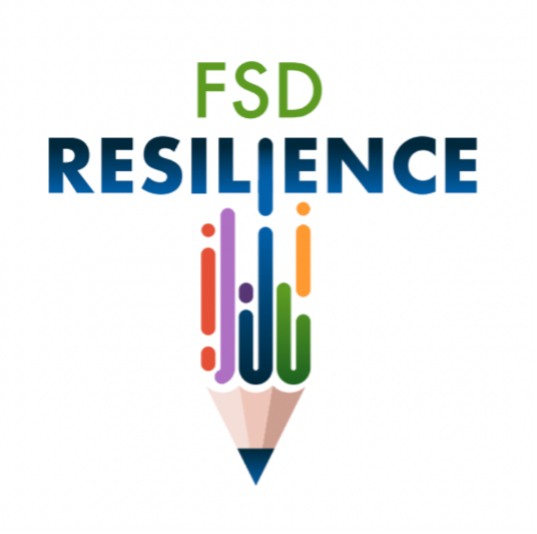 Why FSD Resilience?
The FSD Resilience project is the re-imagination of FSD Cares for the 2022-2023 school year, existing to communicate and connect students, staff and families with positive mental health and wellness resources in the communities we serve, and beyond.
Resilience defined
Resilience is defined by the point where people's maximum potential is revealed. Resilience refers to the process and outcome of successfully adapting to challenging experiences. It is having the mental, emotional and behavioural flexibility to adjust to internal and external demands.
Consider the resilience of a school's most iconic symbol, and the subject of the FSD Resilience project logo: the pencil. The resilience of a pencil is not defined by the graphite or its construction, but rather by the writer who holds it.
Each individual must understand that we own the power and responsibility to explore the full potential of what is possible. Removing access barriers to mental health and wellness resources allows us to reach our full potential, and this is the essence of the FSD Resilience project.
The facets
The colours in the logo represent the key elements/pillars of FSD resilience:
Red signifies the data-driven efforts to collect voice, assess, analyze, and report back on the health of our ecosystems.
Purple embodies staff wellness and a flourishing organizational culture built upon trust, honesty and respect. It is developed through team building, shared leadership, mentorship and authentic connections.
Blue represents employee resources, support services and tools accessible through partnerships and benefits providers.
Yellow highlights student and family resources, support services and tools accessible through FSD, community partnerships and curricular learning.
Green celebrates our successes, shapes our future and reveals the story of FSD resiliency and culture.